Delivered by your community, for your community
Community Climate Action provides a template for co-creating a local climate action plan in collaboration with your community.
Your local plan can help ensure that infrastructure development is consistent with the Climate and Ecological Emergency, and help local people mitigate and adapt to climate impacts in line with Local Authorities' Climate Emergency targets.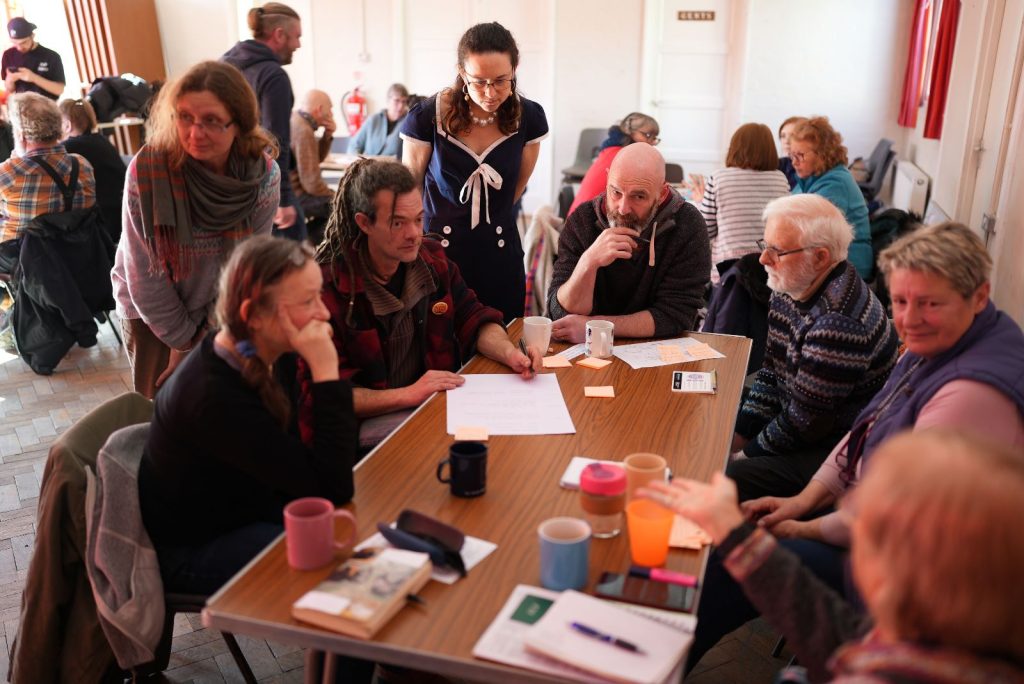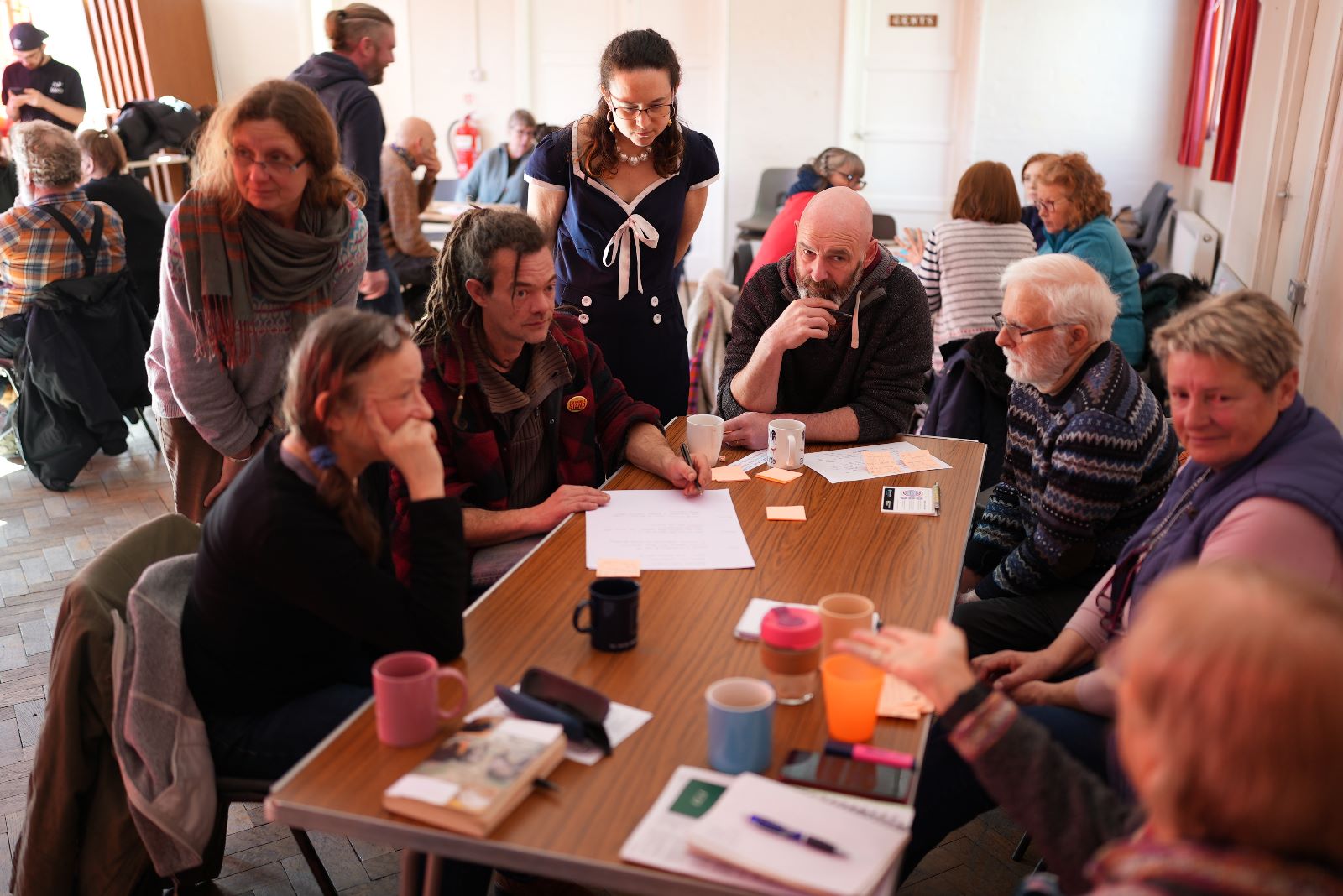 Are you powered by community energy?
Do you have a smart energy micro-grid, so you can share energy and heat with your neighbours?
Is locally grown, organic nutrient dense food easily available?
Is your water supply secure, and are your rivers and waterways clean?
Are the new housing developments in your area net-zero construction?
Are residents in your community kept warm, with well insulated homes?
Can you get around without a car?
Community Climate Action helps scale and support your place-based project in the UK, helping meet science-based targets to reduce total emissions through 2030, in line with the goals of the Paris Agreement. On the ground, this can include areas like neighbourhood planning, community energy generation, food production, water supply and the protection of natural resources, construction, retrofitting and increasing biodiversity. We support the formation of Community Benefit Societies around the UK to oversee and deliver Communities' Plans.
Start a conversation and form a group in your area or build on existing work to write and deliver your plan. Our teams, existing groups and organisations will help you, providing consultancy and support on strategy, governance, communications, community organising and finance.
Local action is powerful. When you come together and create a community climate action plan, you also create a strong public mandate for further action across government, business, and society.
We can't have a million without one. What you do right now matters.
We'd love to hear from you.
Contact: info@communityclimateaction.uk