'The whole is greater than the sum of its parts'
We collaborate with fantastic organisations towards our collective vision of an active, mass climate movement.
The Mindfulness Initiative
The Mindfulness Initiative was founded by Madeleine Bunting and Chris Cullen in November 2013 to support British politicians in forming the All-Party Parliamentary Group on Mindfulness. Our partners include the four mindfulness training and research centres in Bangor, Exeter, Oxford and Sussex universities, as well as the Mental Health Foundation, Mindfulness Association and Breathworks, and we benefit from an advisory group comprising some of the most experienced mindfulness scientists and practitioners in the UK and around the world.
Green House aims to lead the development of green thinking in the UK, challenging the ideas that have shaped the world we live in now, and offering positive alternatives. We do this mainly by engaging in research, publishing reports and opinion pieces and organising discussion and network events. Our vision is a world where catastrophic changes to the climate system have been avoided and society and economy enable all to thrive in harmony with nature. We remain independent of political parties and vested interests, but are happy to cooperate with anybody – individuals or organisations – sharing our beliefs and our sense of urgency.
This campaign calls on sports teams, clubs and local to global organising bodies to declare a climate and nature emergency, to educate and empower using its platforms to communicate the severity of the situation referencing gold standard science and then focus on selling the solutions so that people are excited to get involved in making the positive changes happen. Sport LOCAL for life aims to boost sporting opportunities for all ages and abilities, helping to reconnect communities and improve peoples well-being whilst engaging in emergency mode decarbonisation and restoration of nature. Rupert Read is an Expert Advisor to them.
HEART: Hertfordshire Enabling and Adapting for Resilience Together
We are a group in Hertfordshire who believes we are facing existential threats brought about by climate change. We accept that societal collapse is possible and is indeed already happening and are thus committed to local community resilience. We inform, educate and support local leaders and the general public about the need to adapt – both from an outer and inner perspective. HEART offers free retreats, workshops and seminars, as well as talks to local communities; supporting you in building Local Community Resilience.​
Most people are workers. The (physical or virtual) workplace is where we spend the largest chunk of our working life. It's where we have an informational advantage. It's also where we have a voice advantage – you are probably a higher proportion of your company's workforce than you are of any company's customers, or your constituency's registered voters. Your voice is rarely louder than when you speak up as an employee.
Eco Action Families is a community network based in Brighton, UK and aims to help people learn about the ecological and climate crisis and inspire ACTION. We understand that action comes in many forms, from personal changes in the home, to school and community campaigns, to national, political campaigning and civil disobedience. Something awakens in us as we notice that all is not well in the world. We look at our loved ones, the places we cherish and the beauty of nature and we realise they need protecting. Our website suggests things you can immediately do, and our blog shares inspiring stories of real people taking real action.
The Green Climate Activist Network formed in 2020 when the government were failing to act on or even to tell the truth about the climate and nature crisis. GreensCAN called upon Greens to be the radical truth tellers and to engage in carefully-executed mass/targeted non-violent direct action. They called the Green Party to admit that it has failed in its aim to avert catastrophe from the climate and nature crisis via the ballot box. This kind of truth telling could paradoxically attract more votes for Greens.
Play Your Part is an emerging movement of actors and creatives from across the film and television industry catalysing a cultural shift in the screen sector and beyond. Our aim is to harness the power of our industry to mobilize mainstream climate action and galvanize the wider global movement towards transformative climate justice.
Whether you are here for inspiration or practical action; story-telling, networking, campaigning, developing new ideas or sustainable solutions, everyone is needed – everyone is welcome. We all have a part to play.
Catalysers focus on accelerating the energy transition and ending the dependency on fossil fuels. We do this by providing transparency of which oil & gas company is responding to the environmental crisis appropriately so the much necessary pressure by employees, investors, governments and wider society can be placed. 
Zero Carbon Guildford is a community-led charity helping residents to protect the Surrey countryside, reduce waste & end throwaway culture, and reduce carbon emissions. Our goal is to build co-operative engagement between residents, schools, businesses and councils, across all demographics of our community, to protect the people and places we love. In a rapidly changing planet we aim to drive mitigation and adaptation to climate change, creating a secure future for our young people and our community through strategies which create healthier, happier lives for local residents, whilst using local action to play our part in an escalating global crisis.
Project Regeneration researches and promotes regenerative solutions in response to the climate emergency.  Our purpose is to help address the climate crisis within one generation by informing and inspiring the regenerative movement and enabling change through education, leadership, research, community-building, storytelling, and advocacy. We focus on regenerative actions that can be taken right away by individuals, groups, companies, universities, and governments – the levels where we organize ourselves and make change.
Retrofit Balsall Heath is a pioneering community-led neighbourhood project in Birmingham presenting an alternative to top-down public-sector led retrofit. As buildings are responsible for 49% of CO2 emissions in the UK and at least 90% of existing buildings need retrofit to meet UK zero carbon targets, we aim to empower as many people as possible to carry out sustainable changes in their homes that also help cut bills and improve our neighbourhoods. We have collaborated with the city council to retrofit 700 homes with insulation, solar panels and more sustainable heat pumps, and plan on catalyzing more renovations in what we hope becomes an urban sustainability revolution.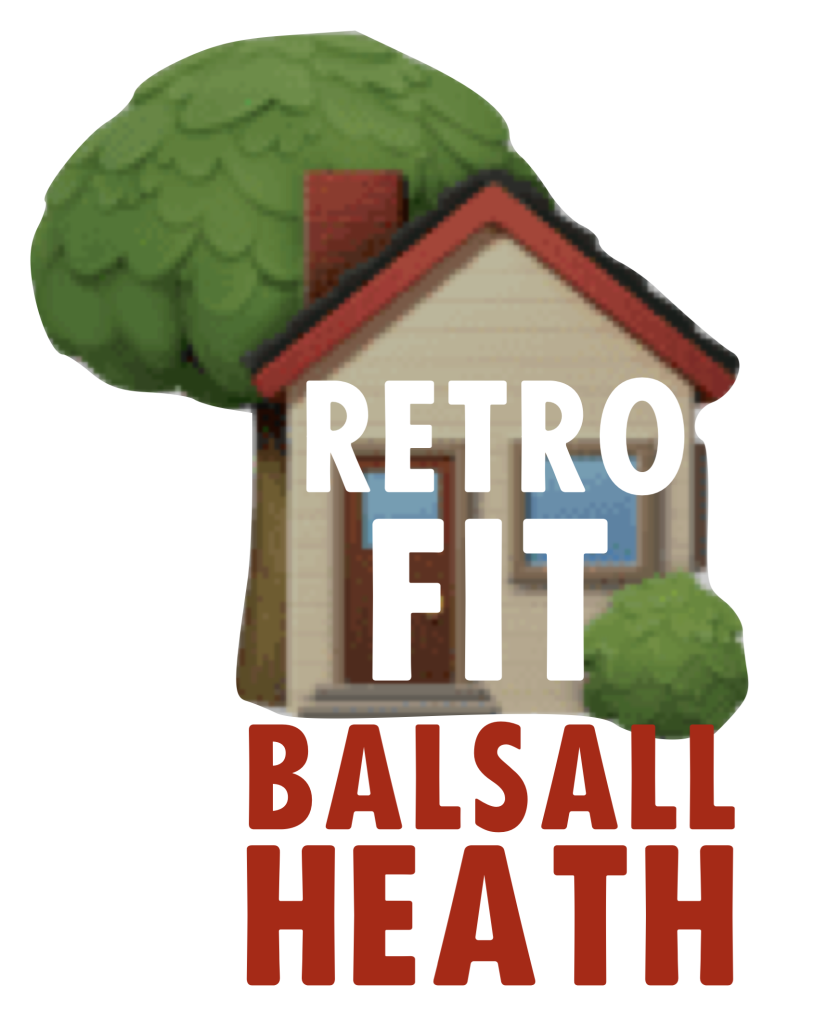 Our collaborators provide invaluable support, strategic and practical input, and access to a network, for the Climate Majority Incubatees.
Read more about the Incubator and the projects here.